Meet Botanist Biopharma Corp
Through our Flagship Integrated Health and Wellness locations we will create a strong brand presence and deliver a comprehensive customer experience. Our Flagship Health and Wellness Centre is located in a prime downtown Winnipeg location allowing Botanist to capitalize on the open market functions within the province of Manitoba.
We perform pre-clinical and clinical research aimed at developing the next Health Canada and FDA-approved drug designed to treat severe migraines with a novel compound delivered through a unique metered inhalation device. We will be working in tandem with therapists across a broad spectrum of holistic health and wellness to provide a first class biopharmaceutical experience focused on access to CPGs and education.
Duncan Gordon is a Canadian businessman and financier. He serves as the President of Ivy Capital Corp., a firm dedicated to providing financing services and strategic plans for companies seeking guidance through the capital raising process. He has a wide range of financial transaction experience in originating and structuring deals which range from traditional equity to debt and alternative financing options. Mr. Gordon was formerly a Vice President and Senior Investment Advisor at Canaccord Genuity Wealth Management for over seventeen years. His dedication to his clients, passion and knowledge resulted in him being honoured with membership into the Chairman's Club, placing him as owning one of the top 20 investment advisory practices in Canada. Mr. Gordon's long-term focus and support of the junior mining arena has led to a niche specialization as a leading financier who has raised over $500M throughout his career.

Mr. Tsakumis is a seasoned executive in the natural resource space with over twenty-five years' investment experience with private and public companies. Mr. Tsakumis currently serves as VP Corporate Development with Barsele Minerals Corp. Prior to joining Barsele, Mr. Tsakumis was the Vice President of Corporate Development at Timmins Gold Corp. for 9 years, where he played a pivotal role in the development of the corporation from a junior exploration to a production company. He began his career in 1989 with the Barrington Group, representing advanced stage mining companies. He has experience in capital formation, management and growth of listed companies, including mergers and acquisitions, corporate governance, and corporate communications. He is a graduate of the University of British Columbia with a Bachelor's Degree in Economics.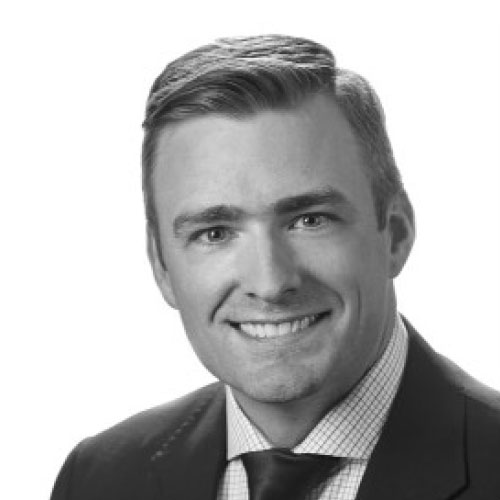 Darren is a Partner at Invictus Accounting Group with extensive experience in corporate development, capital markets, mergers & acquisitions, financial reporting, auditing, risk management, budgeting and forecasting, as well as international tax planning. Darren has served as Chief Financial Officer for TSX, TSX Venture and NYSE listed companies, as well as privately-held entities, across multiple industries including mining, oil & gas, agriculture and private equity. As CFO, Darren has led a variety of capital markets initiatives and oversaw several mergers & acquisitions transactions. Earlier in his career, Darren worked at Ernst & Young, where he led audit engagements across a variety of industries. Darren graduated from Simon Fraser University with a Bachelor of Business Administration (Finance Major), and when not in the office, he can be found competitively racing sailboats in the beautiful coastal waters of Vancouver, kite boarding in Hawaii or enjoying a round of golf…pretty much anywhere.
Botanist Biopharma Research and Development Laboratory focuses on Developing Cannabis and Psychedelic Drug IP for the Medical Sector.
Botanist Biopharma lab equipment includes Extruder, Tablet press, Spray drier, Capsule filler, Piston filler, Blending system, Pellet mill, Ball mill, Centrifugal mill, Debranner, Screw press-oil expeller, Air classifier, Fermentation equipment, Filter press, Packaging line, Freeze drier, Commercial Kitchen.

Full analytical laboratory suite with CG-FID, HPLC, UPLC-MS, ICP-MS, and DEXA.

Clinical trial support suite with phlebotomy, blood analysis, exercise testing, cognitive testing, pharmacodynamic/kinetic testing.

Strong Ties to Academia